Ah, and since i'm hoping to blog on a daily basis, i might as well take the chance to share with everyone some of my favorite fashion bloggers!
1. Jelly Anna
Her style is leaning towards the Japanese fashion, which focuses quite a lot on gyaru fashion. I think her fashion sense is kinda changing these few years, but i still like how she wears and coordinate her clothes!
Some of my fave lookbook from her would be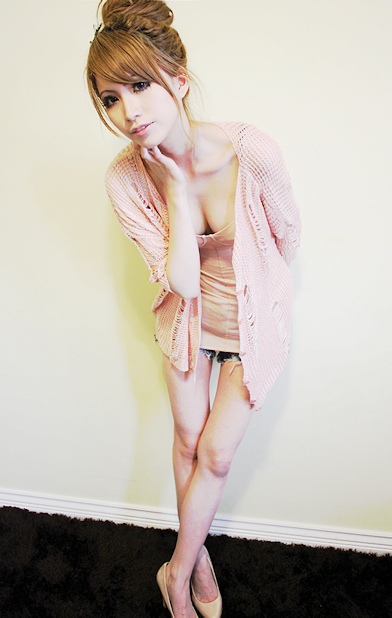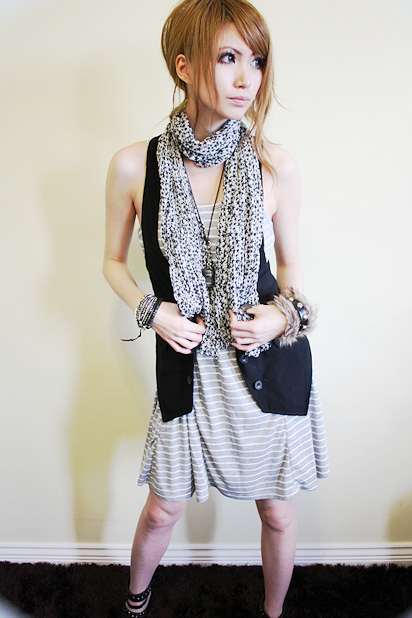 I'm particularly in love with her reviews on make-up stuffs, as well as on movies. She does other things like hair and food, but other than that i'm more into her fashion entries to be honest. She is from HK and currently studies at Canada if i am not wrong. In any case, if you interested for a daily dose of fashion inspiration from the Japan culture, you can read her blog over at
http://www.jelly-anna.com
or you can follow her on instagram and twitter. I kinda followed her on instagram because she doesn't really update her twitter much. Her blog is also on a inconsistent update frequency too actually LOL
2. 菅野結以
One of my favorite popteen models, but she has graduated since then. I love how she can pull off any style, and i like the look she created for herself in the magazine.
She don't really update much pictures on her blog so i thought it was pretty meaningless to follow her on her official blog. Instead, i follow her on weibo ->
http://www.weibo.com/u/2129837227
so if you are interested you can follow her there too!
In contrast, i like her fashion sense because she suits the 森林女孩 's image because she looks very sweet and gentle. Reminds me of a certain cosplayer i really liked
You know, sometimes you just wanna go to town but you wanna look good, but at the same time you wanna look like you didn't try too hard on your look? A normal tee, and a pair of shorts, a good pair of sneakers or shoes and you are good to go. So not on
ly do you need to juggle in looking good, you have to try and not look like you just went to town in your market wear. I thought that Yui could pull off such looks really well, so i always search for her lookbook whenever i need some inspirations. Do check her out if you have the same dilemma as me, and you happen to like such style too.
Sooo, i kinda only liked the two of them a lot. There are many other fashion bloggers out there, and even people who blogs about their daily OOTD, or are popular online and stuffs like that. But, the thing is - everyone is wearing the same thing it gets so boring.
There was a period of time where everyone seems to be wearing GEEK , NERD , INSERT-SOMETHING HERE shirts, and i'm like okayyyyy. I do have a few because i saw it from bangkok and i bought it for like SGD4 each, but everyone in SG seems to be wearing that, so it gets really boring. Plus, it is way too embarrassing for me to be bumping into someone who wears the exact same thing as of what i would be wearing. Makes me feel like we bought it from the market and its like some wholesale shit.
Just my opinion btw.
OKKK, so i have very little OOTD, so i was thinking if i could just show other things related to fashion since i'm on this topic, and its boring to be writing about others and not myself
These are the pictures i took when i was over at Beijing (excuse the first picture since i did not have a sole picture lol)
Was going to club the day and pair it with a black singlet, a red skirt, black leggings and a blazer because it was cold. This was almost my uniform for any clubbing sessions because i did not expect myself to party and club for so many times when i was over at Beijing! Must be bad influences eh heh
I decided to play with my hair and slot my long hair into the back of my shirt to see how i would look like with short hair. As much as i would like to try, my mum was always telling me that my face is too chubby to pull off that look. She is probably true, and since i snip off quite some hair whilst i was in Beijing, i'm missing my long locks. So i'm gonna leave them to grow.
The first time i went out to have lunch/shopping by myself because i didn't know anyone yet except for my roommate, and she was working. So i took this chance to explore the city alone with Coco Tea hee.
The rest would be the random OOTDs, and how i did my make up when i was over at Beijing. My OOTD, and make up was basically pretty boring because i did not have the chance to play around much since i was always in a rush, make-up supplies are limited, weather is friggin cold so i did not have the chance to experiment with summer clothes. Did i mention how much i missed the SG weather when i was over at Beijing? Other than the fact that i was growing horizontally as the days goes by, i was always wrapped up like a ball and my skin literally could not breathe. But i guess on
e good thing about this whole cold weather is that i became really white. Yeap, everyone was calling me 白娘,because my chinese surname was 白,and my chinese name 白绣甄 sounds a lot like the chinese legend - 白蛇传. Haha, i guess my destiny with snakes has been tied up since young. Did i mention that i adore snakes?
In any case, i would try to take more OOTDs now that i'm back in SG, and i hope the haze clears up soon! I am literally grounded for the first time in my 20 years of life by my mother.